Work Well and Play More
While Climbing the Corporate Ladder
I climbed the ladder but sacrificed my health doing it. I share my Top Three ways I've helped clients get promoted, grow professionally, and still have time for family and fun. All while getting healthier than ever. A special guest reveals her Top Three tips that helped her become happy and healthy at her job.
If you work for a large corporation, this webinar is for you!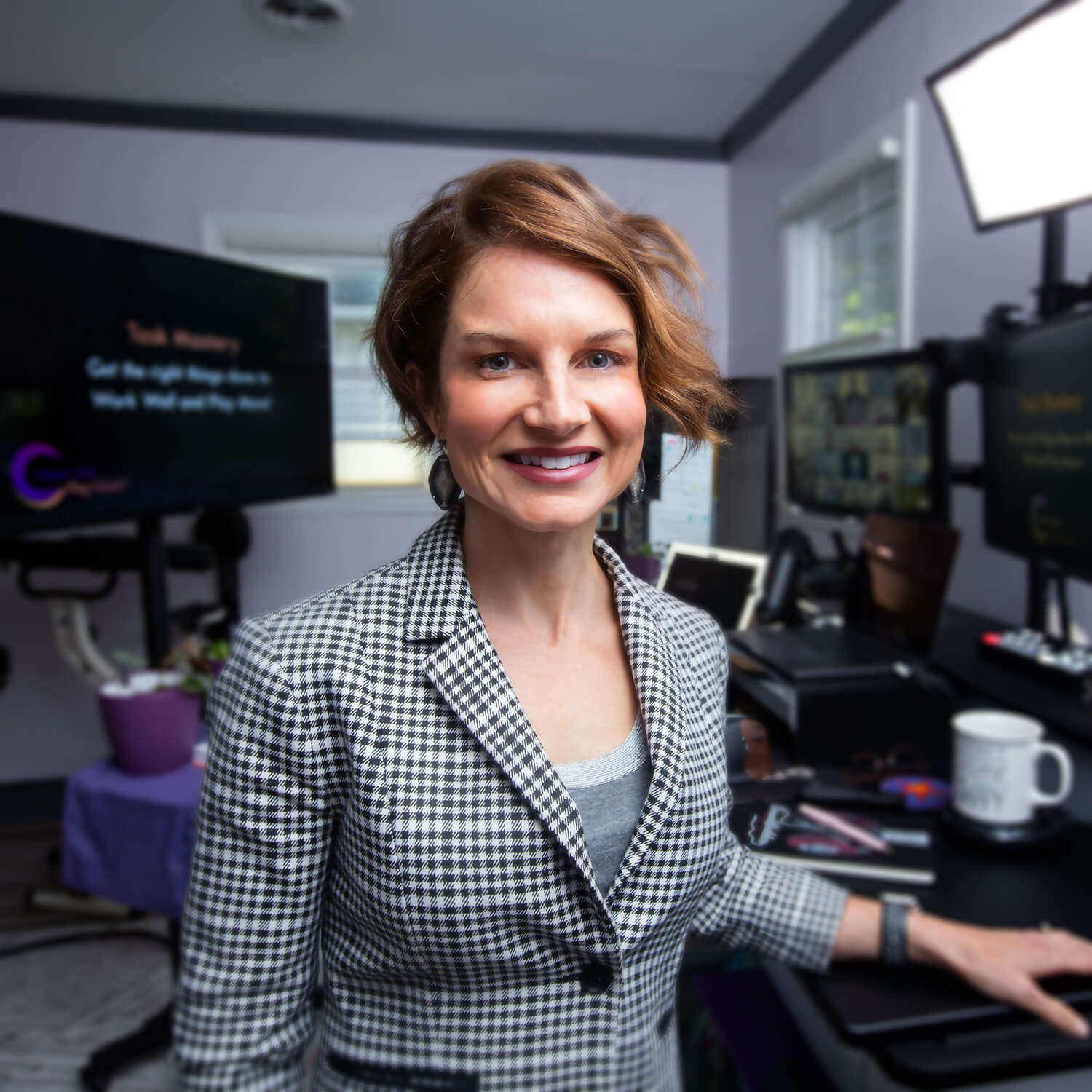 Who is Marcey Rader?
Marcey Rader is an award-winning speaker, sought-after productivity coach, accredited health and wellness expert, and author of three books.
As the founder of Rader Co., she helps individuals and businesses kick their lifestyles back into balanced gear – without sacrificing health.
She packs presentations with actionable advice and real-world wisdom, decluttering the mind, body, and business, one habit at a time. Her speaking roster is alive with engagements for Fortune 100 companies, startups, and everyone in between.
Audiences from North Dakota to Dubai, manufacturing to biotech, learn to escalate their energy, conquer the calendar, master tasks, and extinguish email.
Her latest book, Work Well. Play More! Productive, Clutter-Free, Healthy Living – One Step at a Time goes beyond the inspirational narrative to focus on simple, tangible tools and practical steps for gaining time and decluttering the body and mind.
To learn more about Marcey Rader, visit www.marceyrader.com.