Updated on 24/June 2020. At the age of 39, I was diagnosed with Hashimoto's Disease, early-onset menopause (from the age of 36), nervous system fatigue, autoimmune Raynaud's Disease, pernicious anemia, osteopenia, and gluten-intolerance.
Woot! Woot!
What a way to start my first year in business! I had next-to-nothing insurance, turned 40, and had what I thought would be more time to race and train.
You can read about my diagnosis here and here, so I won't go into it in detail. My posts on Hashimoto's Disease have been my most shared posts. After my article about it being a gift, I received emails and calls from numerous people who said: "that's me."
I honestly see it as a gift. I wouldn't trade it for a yard with real grass, meeting Oprah or Jubala almond lattes' for a lifetime.
I went through 40+ hours of training through every course I could find. I read more than ten books and already held health coaching certifications. I wanted to share what I learned with my clients and help them to prevent relapses or manage their illness effectively.
My Top Three ways I control my Hashimoto's Disease are:
I take Naturethroid, which works well for me. It's important not to take any thyroid medications near doses of magnesium (this means your multivitamin too) and calcium and take it in the morning on an empty stomach. I had four doctors before this was explained to me and I've had two clients not know either was important.
I take my heart rate variability using the Oura ring. This measures the parasympathetic and sympathetic nervous system activity and predicts when my body is stressed before I realize it.
I prioritize sleep over everything. Even if it's 8:30, if I'm tired, I'll go to bed. There is no shame in my sleep game.
Melissa's story:
One of my rock star clients, Melissa Kennedy, co-founder of Everleigh Body, got her gift while we were working together. After battling fatigue and general malaise for months, she was diagnosed with Hashimoto's Disease. What are her Top Three to control her health?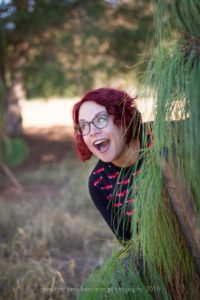 As an intrapreneur turned entrepreneur my passion, ambition, and drive are my biggest assets, but they are also my biggest barriers to a healthy, sustainable lifestyle. Add in the complications of an autoimmune thyroid disease requiring more rest and an eating lifestyle change, and you get a life of extremes…a pendulum swing of blowout productivity vs. physical and emotional burnout. Then rolls in Marcey…
Marcey's Three Big Wins to Balance my Extreme Lifestyle:
Creating an absolute "No" list of canned responses ready when approached to do something that wasn't serving my interest. I didn't have to think about it. The decision and emotional guilt were taken away.
Developing a work transition routine to help me stop working and start living every day. These 15-minute activities to transition from work to life were a real game changer. I started shutting down at 6pm to cook a healthy dinner, walk my dog, or garden on lovely spring days. Later I realized I didn't miss anything by shutting down at a reasonable time and gained so much in return.
Asking where my fun was? One time, Marcey asked me what was good and fun today? I paused and listed a litany of work accomplishments. She replied, "That's awesome, now what have you done for fun?" I didn't have an answer. I immediately realized I had lost my fun. Marcey put me back on track.
You may think I'm pushing it with thinking that Hashimoto's can be a gift, but if nothing else, it is a learning experience about extreme lifestyles. It's also a way to look inward and reset. What can we learn from this to help make our lives better and my outcome healthier?
No health issues? Lucky you! Do you know a friend or colleague that might benefit from this article? Please share it with them. They may need motivation and help to see things differently.