Accounting Companies
and CPA Associations
Welcome, Certified Professional Accountants and Financial Industry Leaders. Marcey loves working with your industry and created a page dedicated to you with sample videos, testimonials, and information that may be helpful for your decision on investing in her as a speaker for your next event.
Thank you very much for the opportunity to attend your CPE session this morning! Marcey was one of the best speakers I have heard and her subject was so beneficial. I almost feel guilty taking the CPE credit because I enjoyed it so much. CPE is not supposed to be that enjoyable!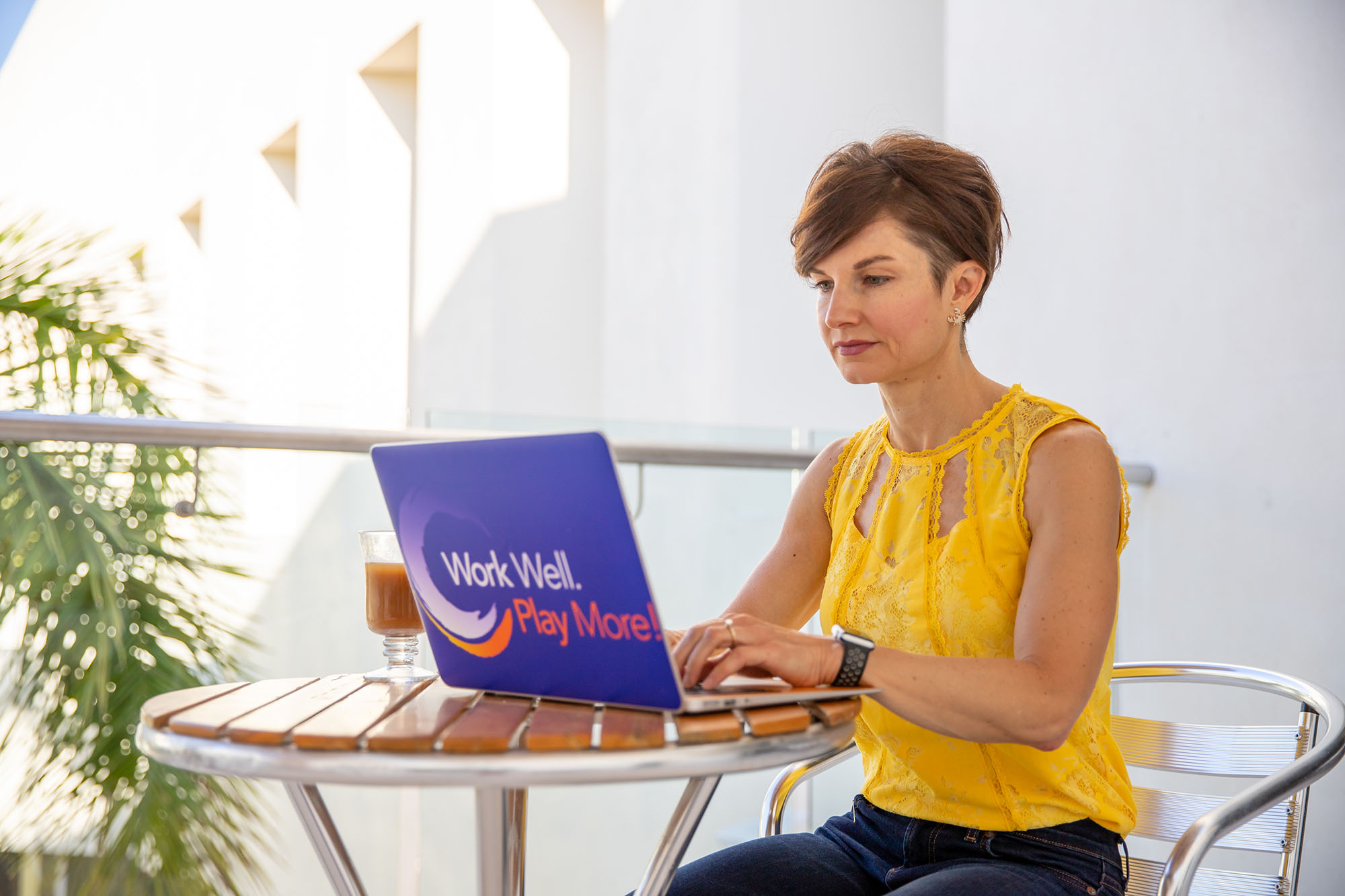 Marcey's worked from home since 2001 and guides people to better focus, healthy habits, and work-life integration. Marcey provides CPEs through CPA Academy and MyCPE.
Get the Right Things Done to Work Well and Play More!
It doesn't matter if you're checking the boxes if the right ones aren't being checked. Marcey's most popular talk, Task Mastery, is perfect for CPAs to help manage their priorities at work and home. This has been given at other CPA association and private industry events.
Healthy Habits for Real People
Marcey received the Terry R. Alexander New Speaker award for this practical and fun presentation at the NCACPA Professional Women's Conference. This has been given at other CPA association and private industry events.
Simple Tips to Shrink the Inbox
Marcey loves to shrink the inbox so that CPAs can work in their line of genius! Email Extinguisher is a CPE on MyCPE and has been given at association conferences and private industry training.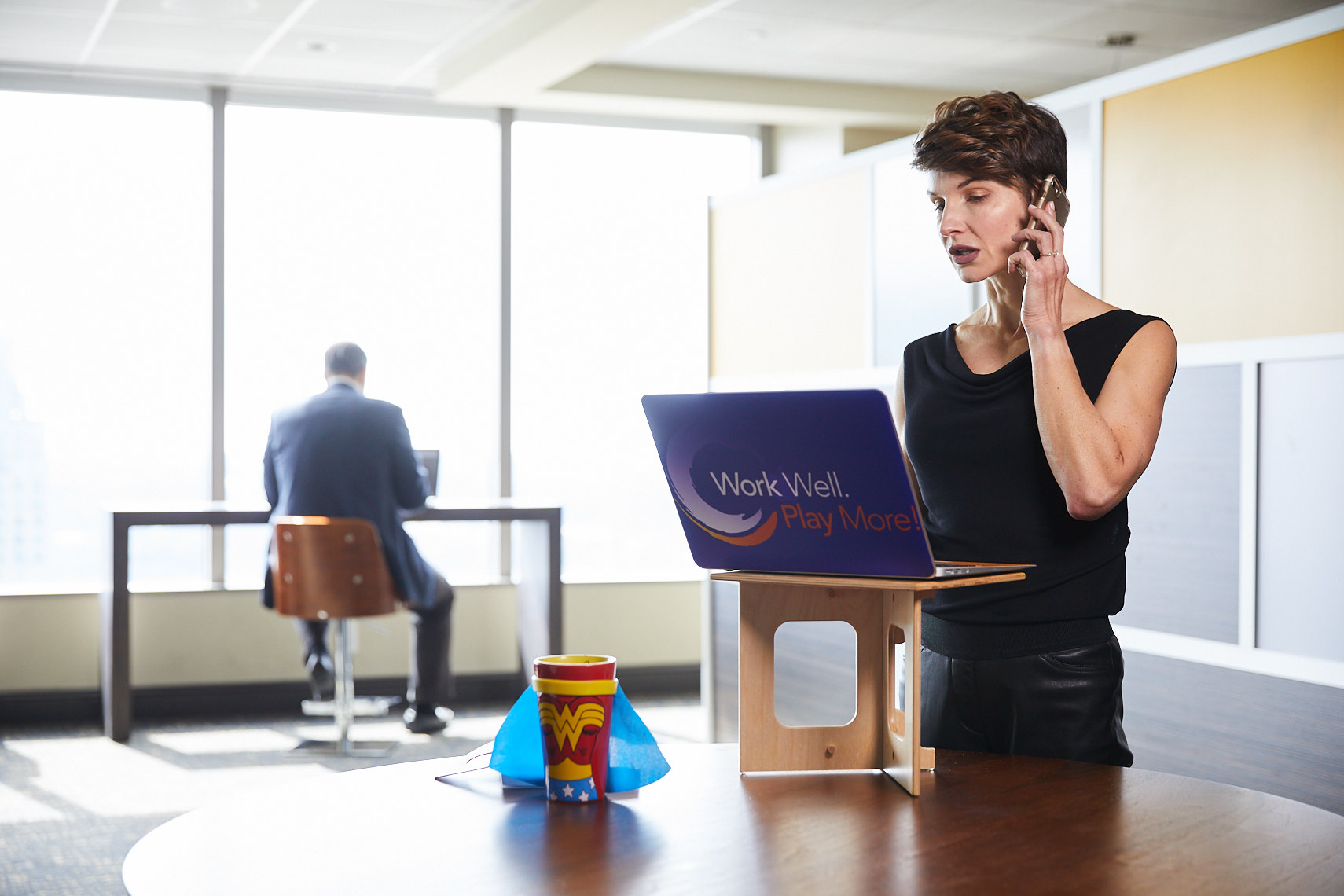 Meeting Mastery for More Free Time
Ready to stop having status quo meetings, get rid of the distractions, and combat Zoom fatigue? Marcey presents this CPE through MyCPE.
Feb 1
Work Anytime Anywhere
| CPA Academy
Virtual
APRIL 6
How to Work Anytime, Anywhere | CPA Academy Virtual
APRIL 16
Email Extinguisher
| CPA Academy
Virtual
Jun 10
5 Things You Need to Know to Successfully Manage a Remote Team
| CPAFMA
Las Vegas, NV
With so many incredible speakers out there, I am truly honored to win this award doing what I love to do and sharing the message that being healthy and productive doesn't have to feel like work.
I had the pleasure of participating in Marcey's Email Extinguisher session at AICPA Engage in June 2019. Prior to that session, I had north of 400 emails for the last few months just sitting in my inbox collecting digital dust. By the time I left the conference, I was down to about 4 and since then regularly get to inbox zero. Her session was highly practical and engaging, so do yourself a favor and learn from Marcey!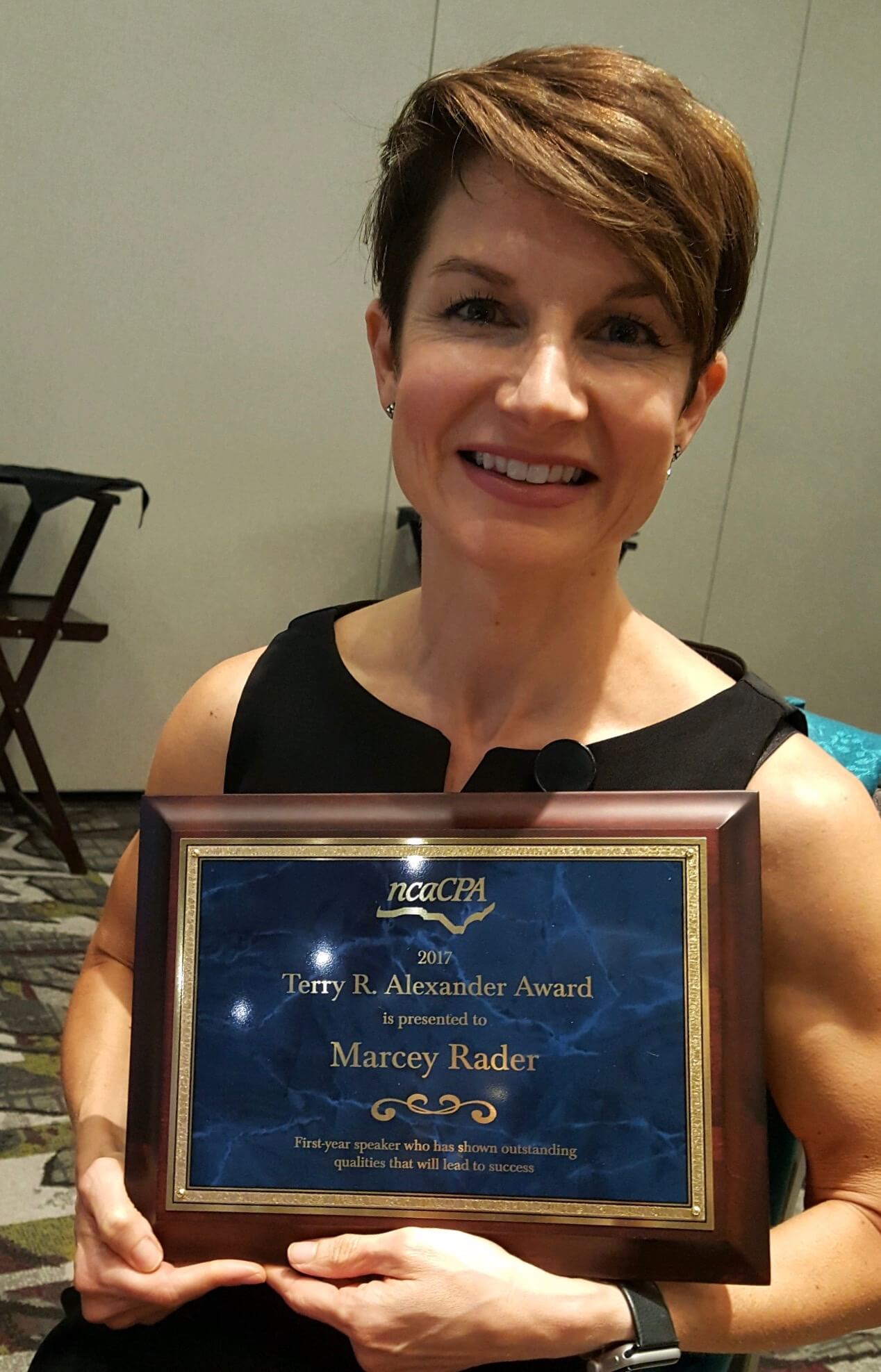 Are you ready to get results?
Marcey's real-world, practical advice will turn your event into an experience with return on investment. She can provide CPEs for your company in any of the topics above through Galasso Learning Solutions. She's privately coached several CPAs and motivated teams to Work Well and Play More!
Entigrity Offshore Staffing Case Study

What CPA's Say about Marcey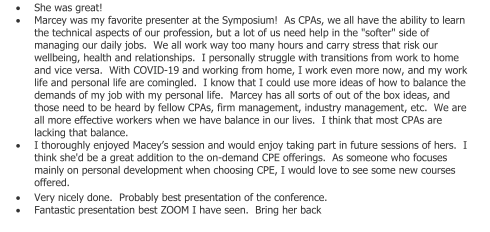 Marcey asked great questions to assess our needs, pre-surveyed the participants for their insights, and developed a customized program matching our expectations. Her Health and Productivity series were appropriate and applicable to many different levels in our firm. Marcey exudes confidence and energy in her delivery and instruction while bringing fresh and exciting perspectives to motivate our associates.
You were fabulous yesterday. Our CEO and I can't stop talking about you! I'm looking forward to reading your book- your message is my new love language.
Thank you for presenting at the Robert Half Management Resource CPE event for over 300 CPAs. I've engaged over 120 speakers in the last 12 years, and your presentation was in the top tier. Your incredible energy, humor, and group activities kept everyone engaged and entertained. I have had other speakers present on time management; however, your presentation was very different and creative. I had no idea of apps that could help, and your creative approach kept me entertained. I can't wait to have you back to present again.
Thank you for your webinar. I honestly think it has been the most useful and relevant webinar I've participated in through myCPE.
The time management steps to better productivity was so useful.
As the CEO, I am already feeling I have more time in my day by not allowing email to dictate my schedule.
My team said it was a fun, interactive way to learn new skills and to think differently. I feel so much more connected with them after this session. The investment was a total win.
One of the best courses I've taken on CPA Academy so far. Several very useful tips provided for working productively at home. I especially like the 90-minute GSD idea.
If you are planning a lunch and learn, women's conference or any event where you need a speaker to pump up the audience, keep them engaged and offer them actionable take aways on health and wellness, then Marcey Rader should be your top choice! Marcey keeps the audience engaged using a variety of techniques. Her high energy presentations are packed full of great advice but also true lessons learned. I've used Marcey for multiple speaking events with different audiences and she is always a crowd favorite. I can't recommend her enough as a speaker!
FOCUS90
Do you need sacred time to work on that return or meet that demanding deadline?
Focus90 is a dedicated time block to check those tasks complete with community support. Half our members are CPAs and bookkeepers!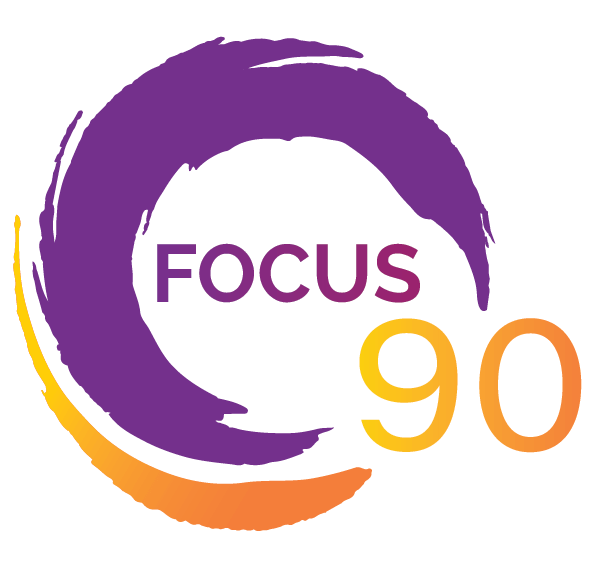 CPA businesses and associations Marcey's worked with: