Reinforce those new habits!
An Ask the Expert virtual office session is a great way to access Marcey or a Rader Co. Team Specialist after the event or training is over. Time has passed for new habits to be implemented, and questions may come up. This free time allows attendees to submit questions in advance via an online form. The Specialist chooses as many questions as they can to address during the 25-minute session.
Attendees will get an invitation to sign up for the Ask the Expert virtual office session. The day before, they will receive a reminder email with a link to ask a question. Marcey Rader or a Rader Co. Team Specialist will answer as many questions as possible. It's almost like private coaching!
are you ready to take the first step to behavior change?
If you're ready to become more productive, declutter your spaces, and embrace healthy living, check out this book to start at your level – novice, pro or master!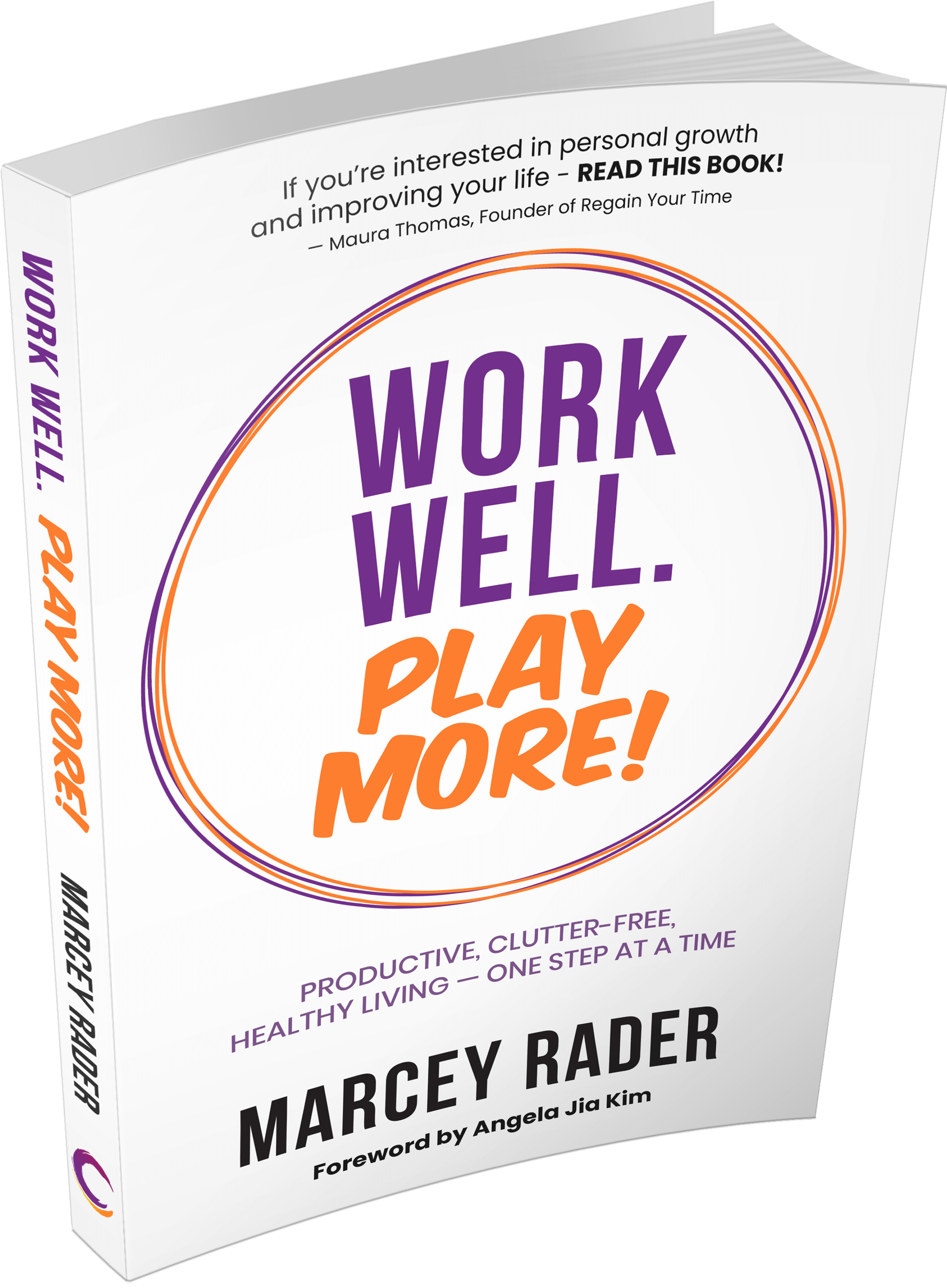 I attended one of Marcey's "Ask the Expert" sessions and was lucky enough to have a question answered. I shared my struggles as a packrat with my personal e-mail (an account I've had for 14 years!). While affirming my predicament, she offered practical tips that helped me get rid of the stuff I don't need, organize what's left, and manage what arrives in the future. Now my inbox isn't full of stuff that makes me feel guilty, and I look forward to checking my e-mail. I'm so pleased to be able to benefit from Marcey's wisdom in this forum.

Do you need sacred time to work on a project or meet that demanding deadline?
Focus90 is a dedicated time block to check those tasks complete with community support and accountability.