WORK WELL. PLAY MORE!
Productive, Clutter-free, Healthy Living – One Step at a Time
Hack that goal success! Get on your way to healthy habit change, higher productivity, and better living!
Access this adaptable, easy to use guide that lets you dial in your pace, choose your level of commitment, and shows you how to make it all stick, step by step.
This book is a game changer – do yourself a solid and grab it now!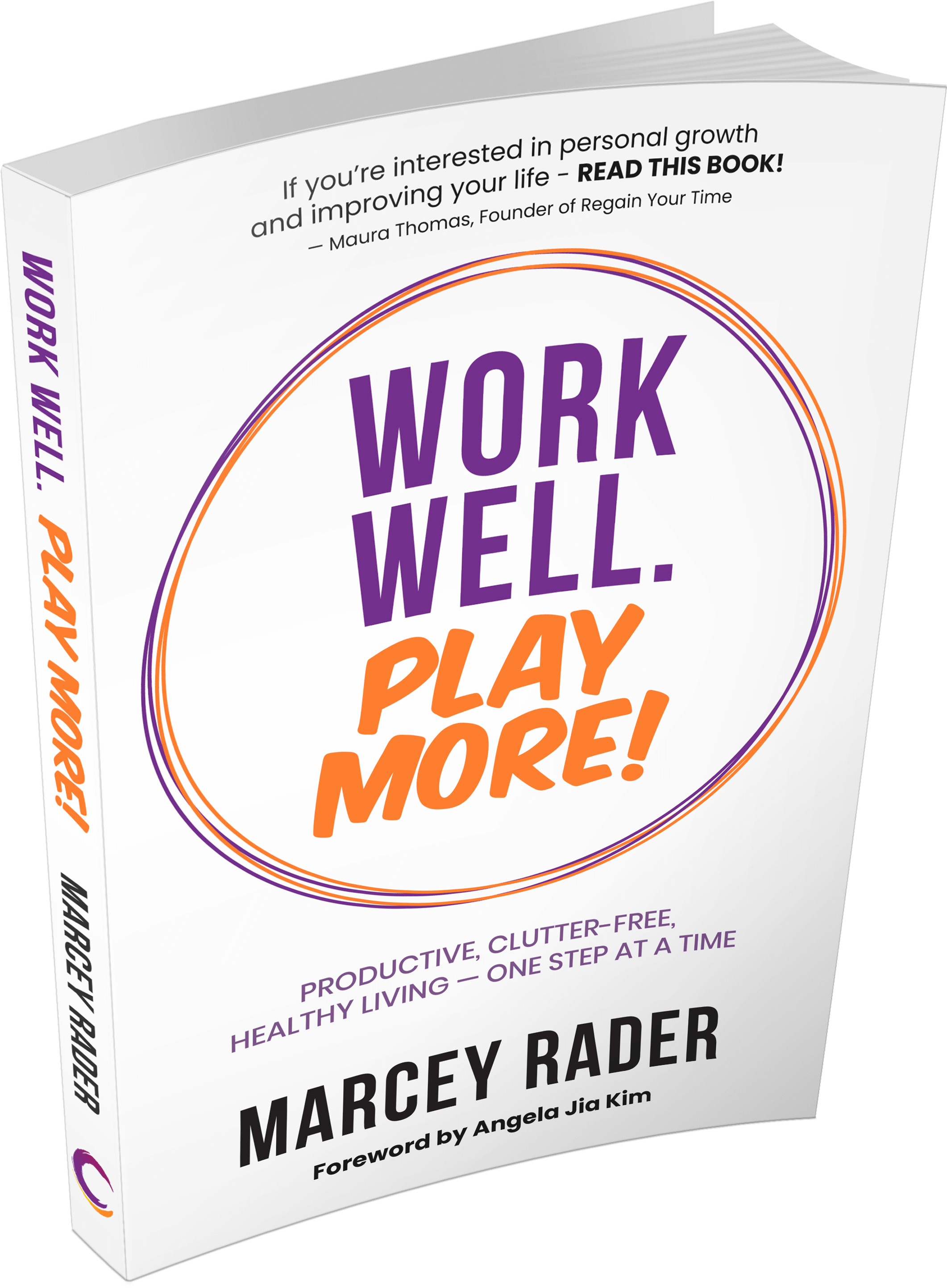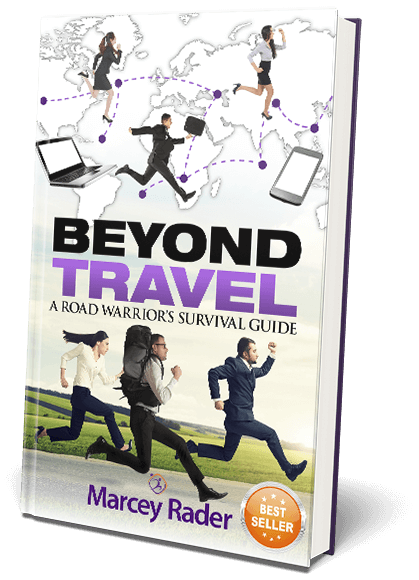 BEYOND TRAVEL
A Road Warrior's Survival Guide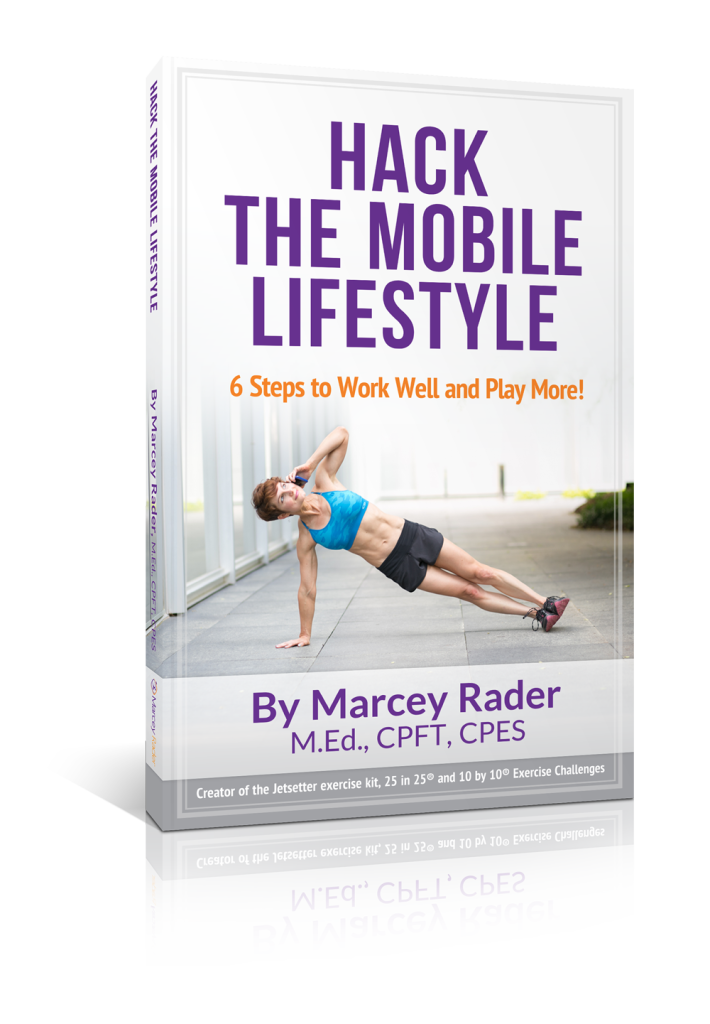 HACK THE MOBILE LIFESTYLE
6 Steps to Work Well and Play More!
private Coaching
Complete an application and schedule a Discovery Session.
Masterclass
Online behavior change program including a monthly Ask Me Anything with Marcey.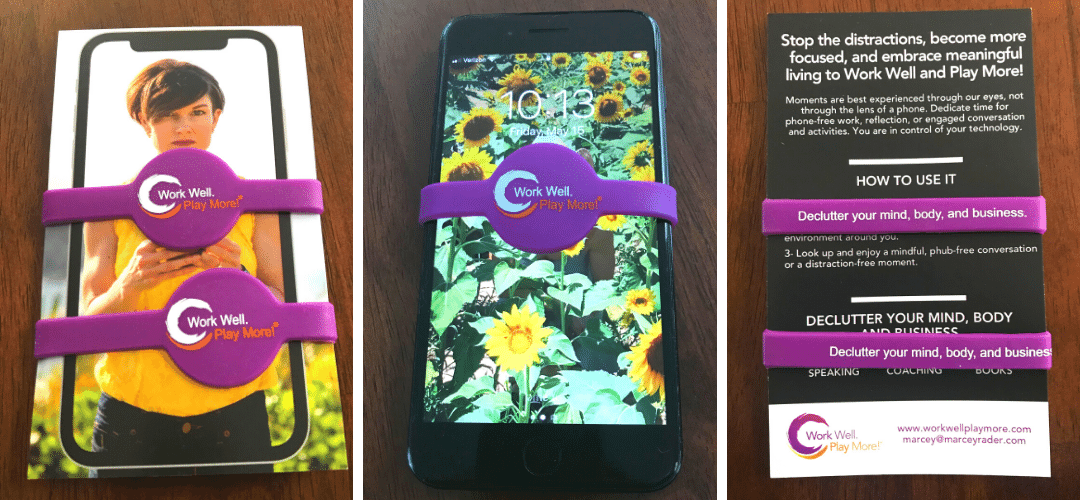 HAVE YOU BEEN PHUBBED OR ARE YOU THE PHUBBER?
Phubbing is snubbing the people around you by looking at your phone. In the presence of a human, connect with them instead with the Work Well. Play More! Anti-Phubbing band.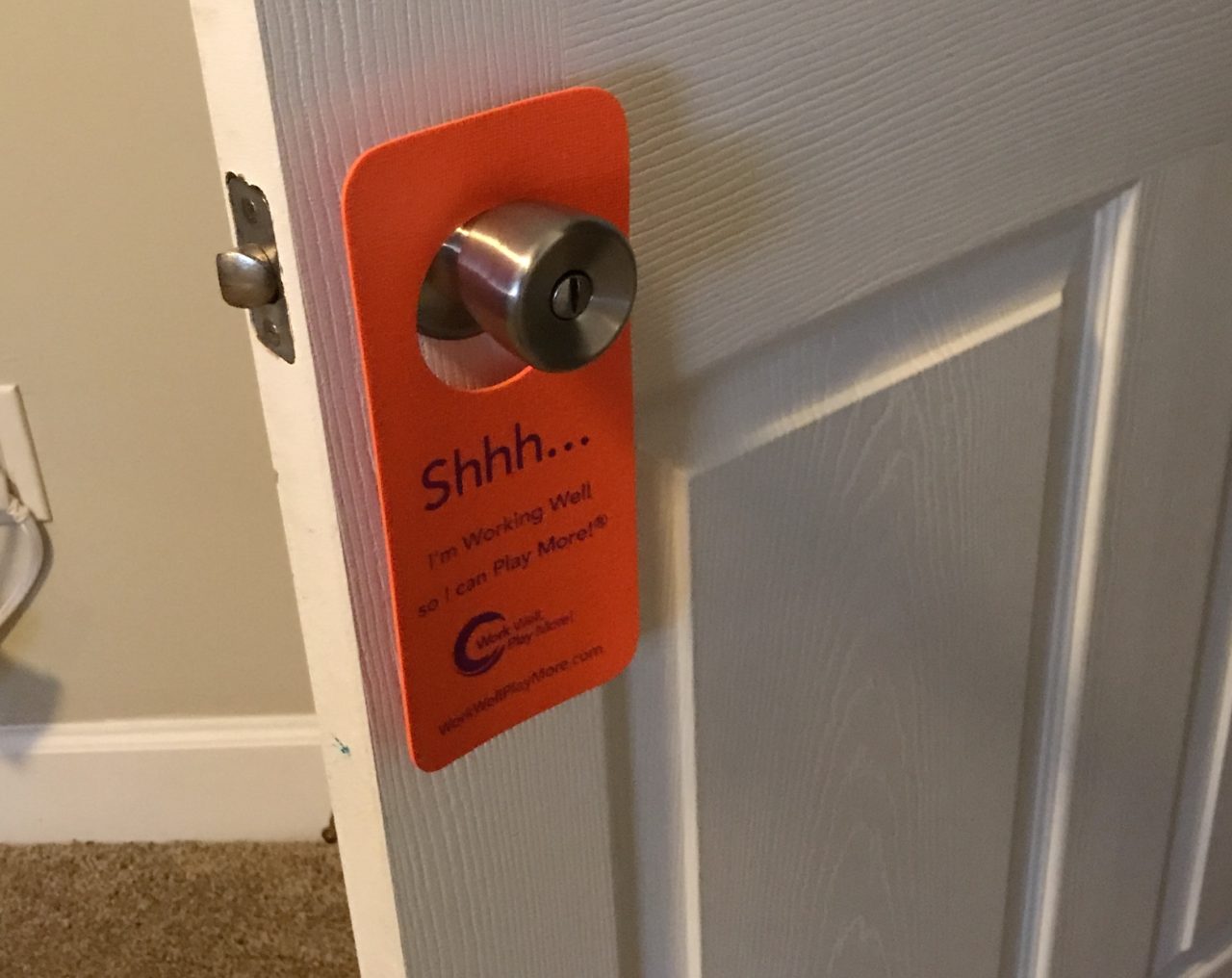 SHHH…I'M IN THE FOCUS ZONE.
Do you need a visible sign to let people know you're Working Well so you can Play More? Show them with a Work Well. Play More! door hanger!
FOCUS90
Are you ready to mark that task complete? Focus90 is the place to do it.
Focus90 is a dedicated time block with community support. Corporate professionals, business owners, in-office and remote workers are all getting Sh$t done with Focus90!