RaderCo aims to lift everyone up, especially those in politically or economically disadvantaged countries. Read on to discover how we do it and why we chose to support these organizations and companies.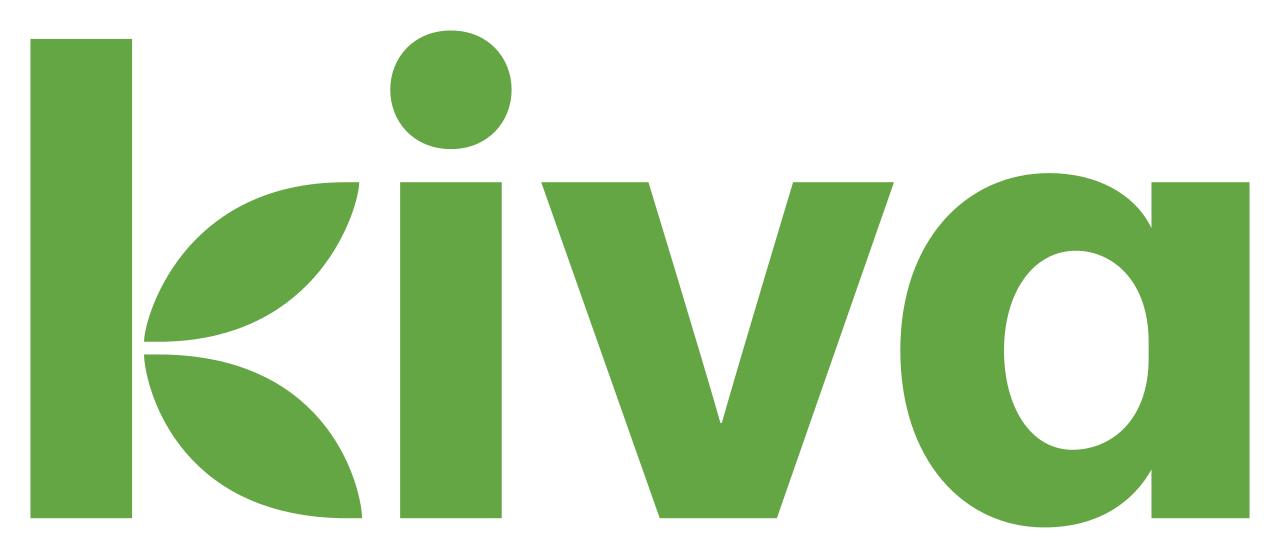 It started with a $100 gift certificate to
Kiva.org
from my former business coach,
Vania Butler
. Kiva is a microlending site that loans money to people worldwide, many of whom are unbanked. Over 96% of people repay their Kiva loan, and we get to reinvest in someone else when they do! We choose to lend to women because they are more likely to repay the loan and more likely to invest a higher proportion of their earnings into their families and community.
We loan money to women business owners in the Philippines, Kenya, Ghana, and Mexico because of RaderCo's ties to each country. Loans have covered money for extra inventory to grow a business, purchase livestock and feed, or improve infrastructure. We also lend for human rights and dignity causes like dental surgery and toilets.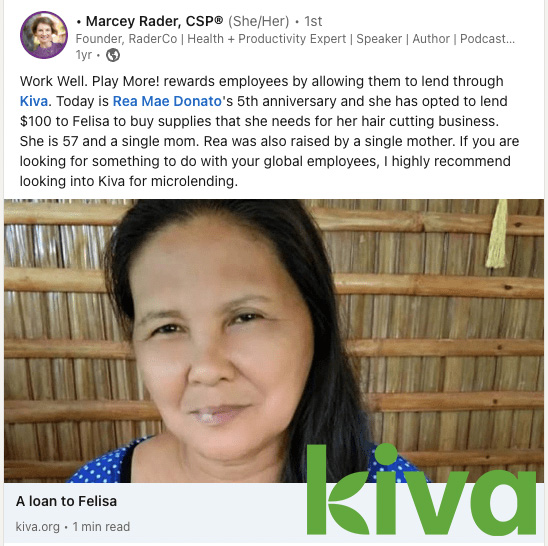 A mother's love for her kids is immeasurable, which is why helping women, especially in my country, is extra special for me. My mom's struggle after my father died was not easy, so I am happy to be a part of RaderCo to help mothers who work hard for their families.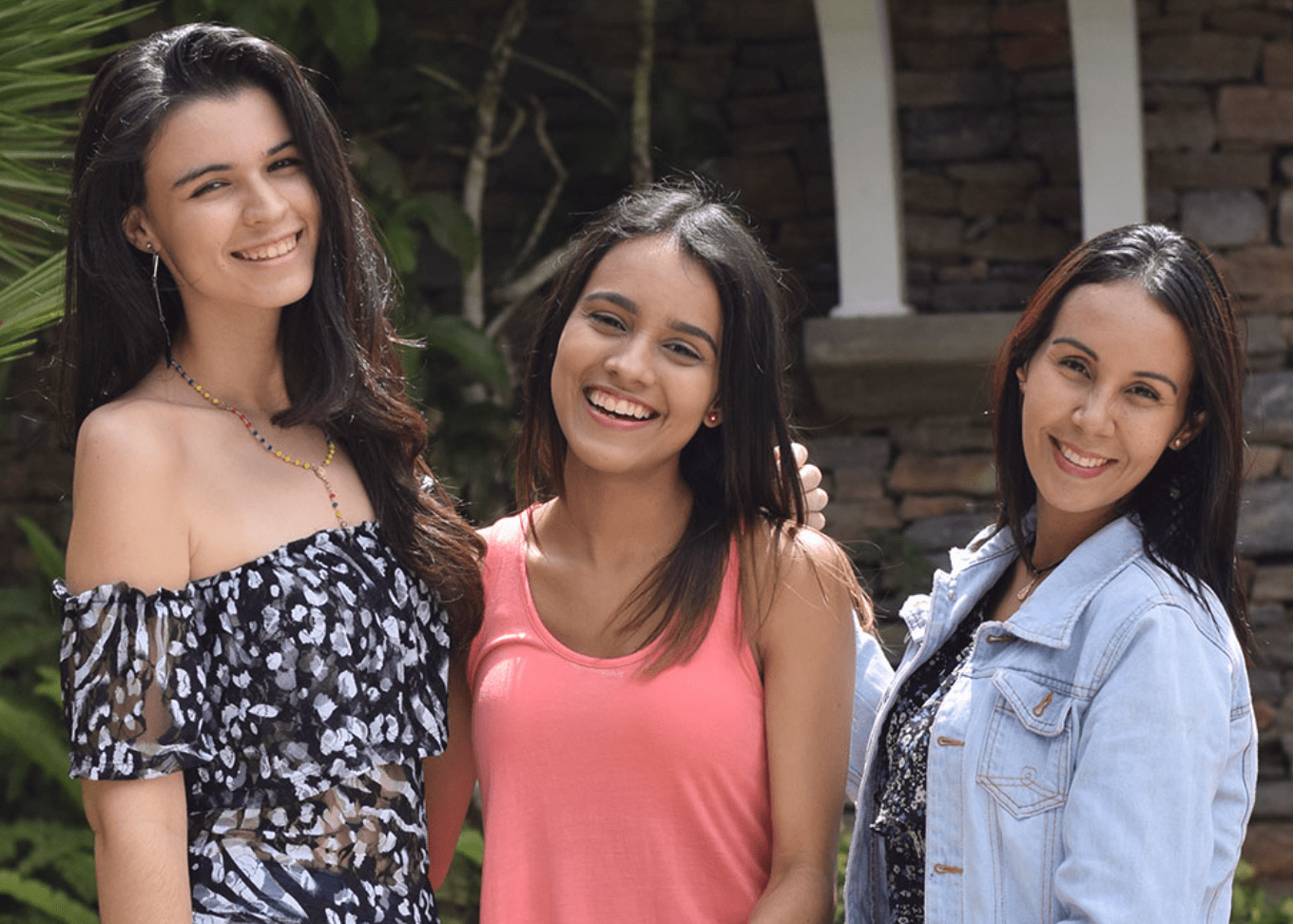 iWorker is a virtual assistant service co-founded by a Venezuelan immigrant. iWorker's mission is unique: to help compassionate entrepreneurs hire talented remote workers from countries in crisis.
One of only two virtual assistant/professional agencies RaderCo recommends, iWorker hires only 3.5% of applicants, and all have college degrees. At rates starting at $5.99 an hour, their professionals can make a great living and ensure they get paid in countries with a high incidence of corruption.
We've had two successful iWorker sourced team members – one with a graduate degree in marketing and another who was an accountant. Learn more about iWorker by clicking the link below. Sign up and receive your first week free!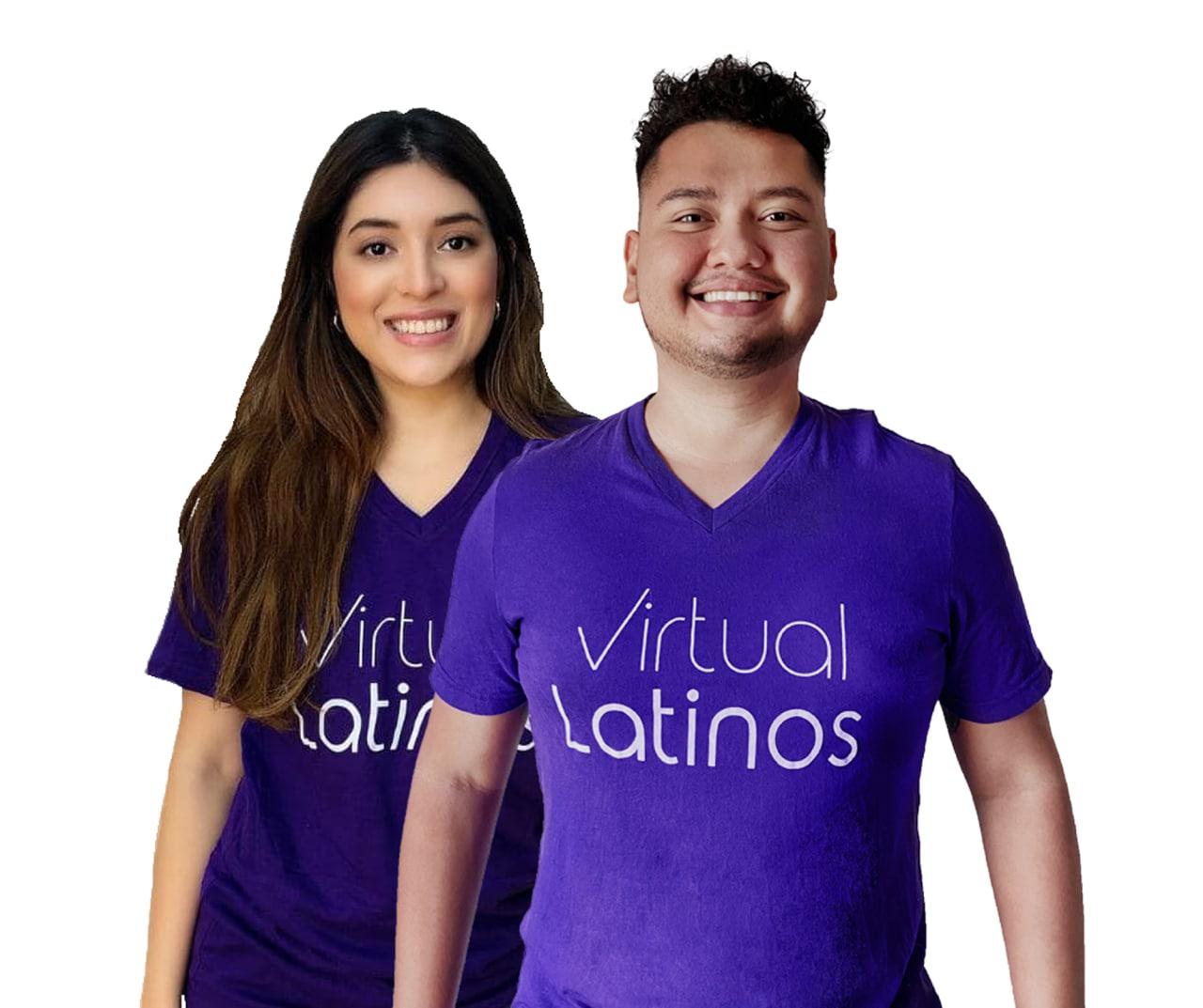 Virtual Latinos was started by Jaime Nacach, who employs virtual professionals and assistants from Latin America. They hire only 5% of applicants and have one of the best onboarding processes I've found when hiring a virtual assistant. They are fully bilingual and have one of the lowest ghosting rates (crazy that it's even a statistic!).
RaderCo has had a highly-skilled Virtual Latino assistant help with our marketing while working on her master's degree in Human Resources and Learning and Development.
Learn more about Virtual Latinos by clicking the link below.
myCPE is a continuing professional education provider for CPAs. Marcey Rader regularly presents webinars on Email Extinguisher and Work Well Remotely. myCPE's 1 Credit=1 Meal (#1C1M) donates one meal to someone in need for every continuing professional education credit earned by a CPA on their platform. Its core purpose has been to fight hunger collectively through its associations with the Entigrity Foundation, Food Bank of South Jersey, and Food Bank of New York.

personal message from marcey:
As the founder of a certified woman-owned small business, helping women in disadvantaged communities have access to opportunities from which I have so readily benefited is a priority for RaderCo and me. Much of what allows me to be where I am today is circumstance. By hiring through vetted, value-aligned organizations and financing others through Kiva, I actively strive to make a more significant impact on our world, business-to-business, woman-to-woman, one woman at a time.