Do you use business travel as an excuse to eat like you're on vacation?
Are you on your computer and phone until the moment you go to bed?
Do you spend the weekend catching up only to get on the tarmac treadmill again?
To celebrate one year from my book launch and three years in business, I'm giving away three copies of Beyond Travel: A Road Warrior's Survival Guide.
This comprehensive book for business travelers, road warriors, and mobile professionals gives you the tools you need to help you reclaim your life and health.
You can be a traveler, climb the ladder and build your business, without sacrificing your health and productivity.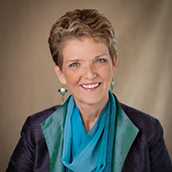 Marcey Rader has written the most comprehensive and practical book on productivity that I have seen in the 37 years I have been in the productivity and organizing industry. Not only is this information valuable for "road warriors," but for all professionals who want to improve their profit, productivity, and peace of mind. This is not a "read once and forget it" book. You will want to refer to it whenever you are in need of new ideas and great resources to help you accomplish your work and enjoy your life!
– Barbara Hemphill
Founder, Productive Environment Institute Author, Less Clutter More Life
Send me a photo on Facebook, G+ or Twitter of you traveling and in dire need of this book. Caption the photo in 140 characters or less. Humor encourage. Insert the hashtag #BeyondTravel
Contest begins July 1 and ends July 15. Winners will be announced on July 16.
Do you know someone who needs this book? Forward this post!